War of 1812 Bounty Land Warrant
11 February 2014
The Problem:
A neighbor has asked you for help, knowing how experienced you are in historical research. He grew up in a nineteenth-century Kentucky farm house that supposedly was built by man named Thomas Cravens. Online, he stumbled upon today's document. Being curious about the history of his childhood home, he's wondering if this is the same Thomas Cravens.
You've given him all the appropriate cautions, starting with: " 'Name's the same' doesn't mean the person is." You've asked him where online he found this but, of course, he doesn't know. What he is sure of is that you can find out something about this Thomas Cravens.
Your Challenge:
The document needs to be analyzed.

You need a short work plan of first steps to pursue on the basis of the information in this document.
Are you game? *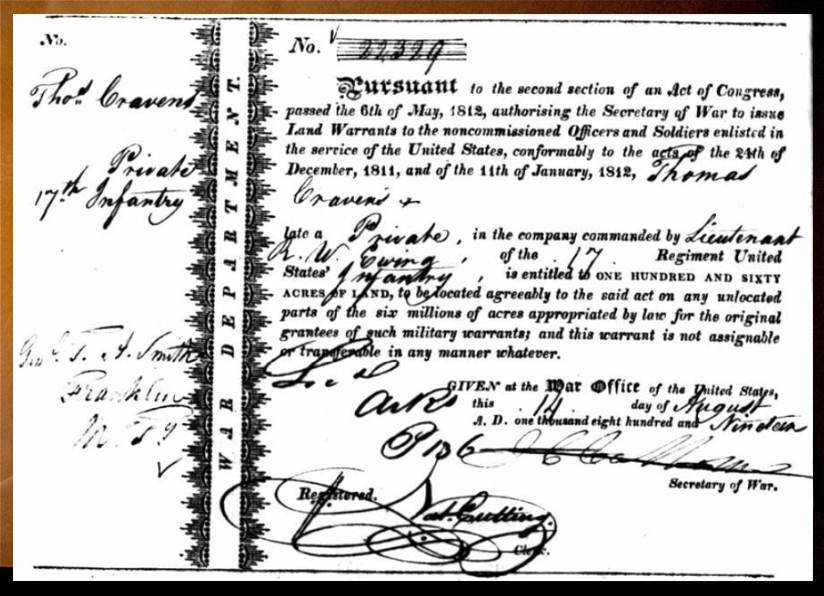 *  If you need a model, you might check the comments by Yvette Hoitink on our last Document Day, 14 January 2013, when we analyzed a church register entry.