Citing Microfilm & Microfiche
3 October 2014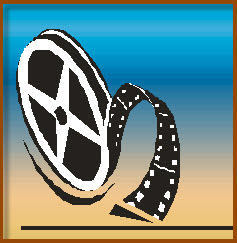 Filmed and fiched materials at a library or archive can carry two identification systems: 1) the identification created by the producer; and 2) the cataloging data created by the library.
If the film or fiche has been published, then it is cited the way we would cite a book. It has a creator, a title, and publication data. It likely is a multi-roll set, in which case it is treated the same as a multi-volume book. For a book, we would cite volume number and page number; for film, we would cite roll number and frame number; for fiche, we would cite card and image number. If the microfilm does not have numbered frames, then we study the material to decide how best to identify the specific item we are using.

If the film or fiche has not been published and it's created by that library or archive itself as a preservation copy, then we identify it as the creation of that repository, we use whatever title the repository has assigned and, instead of publication data, we cite the identification numbers assigned by that repository.
Sometimes, the film or fiche we use will be a preservation copy created by Repository A, who has given a copy to Repository B—the site at which we actually use it. That gets trickier. EE 9.38 provides a fuller discussion and examples.