7 July 2014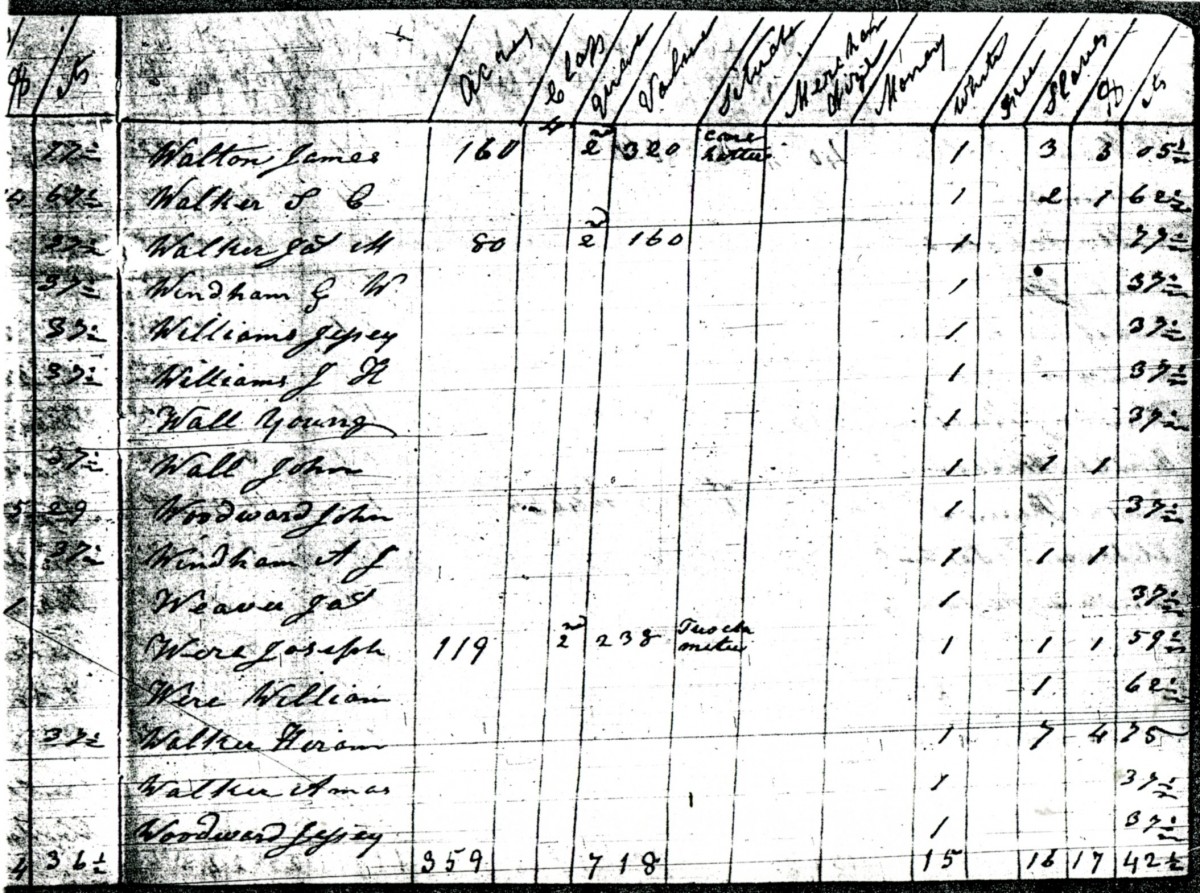 The debate continues. When we use an image copy, do we consider that to be an original or a derivative?
As with all other aspects of research, it depends—which means it is a judgment call we make on the basis of a thoughtful evaluation of what we're using. That judgment is a lot more meaningful than a label.
Today's images, taken from successive pages of a microfilm tax roll, demonstrate the folly of applying any one-size-fits-all label.
EE 1.26 offers this advice:
"Image copies are typically defined as photographic reproductions made digitally or on film. Theoretically, they are the equivalent of an original. However, they may or may not be of equal merit.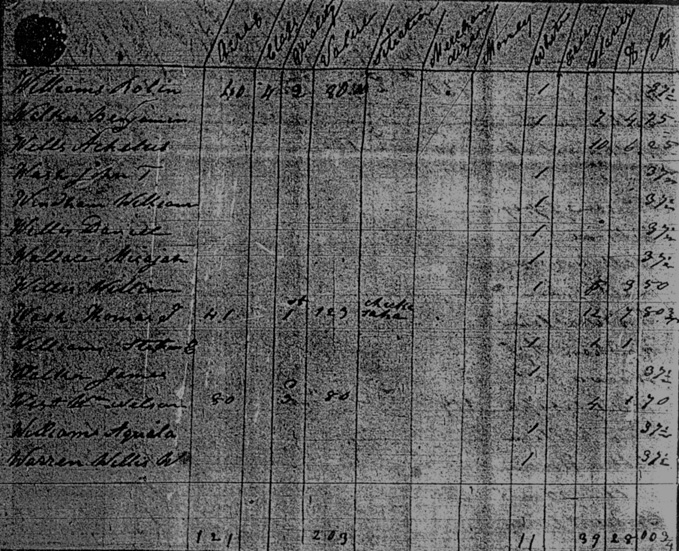 "Modern history researchers rely heavily upon microform and digital images, not only for long-distance access but also to preserve the fragile originals. Yet any image copy can present problems.
"Imagers may have missed a page of a register or a loose document from a file. They may have had difficulty filming text in the crack of a record book. Lighting conditions might have produced inferior copies. Moreover, the black-and-white medium long used for image copies can mask content problems that are visible on the original, such as erasures in a record and alterations or additions in a different color or type. Photocopies made by other researchers also may have been altered to provide evidence for one purpose or another.
"As history researchers, we are justified in treating image copies as originals so long as
the images are legible; and

their information does not conflict with other evidence.
"In case of conflicts or poor legibility, we should treat the image copy as a derivative and seek access to the material from which the images were made."
Other fundamentals of evidence analysis are accessible in the "Sample Text Pages" module of this website.
---
IMAGE SOURCE: Photocopies made from Newton County, Mississippi, 1840 Combination Tax Roll, unnumbered pages; MDAH microfilm 5088; imaged from Record Group 29, Auditor of Public Accounts, Mississippi Department of Archives and History, Jackson.
Blog Term