Marriages: Handfast, Morganatic & Left-Handed
30 October 2014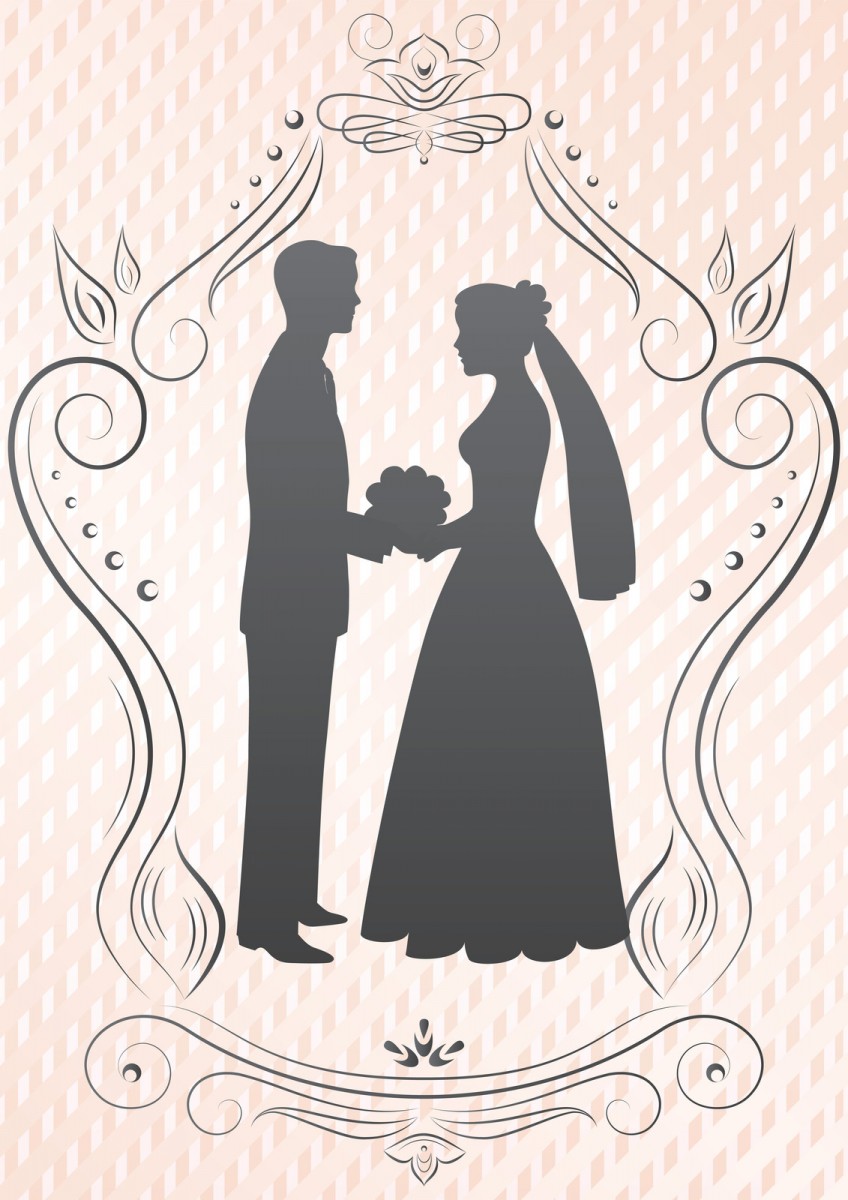 When is a marriage not a marriage? Most researchers are well familiar with the term common-law marriage (which did become a marriage, with longevity, in most societies), but historical records yield other delightful terms that can undermine our conclusions if we are not familiar with the practices involved. Today, we examine three of those.
HANDFAST MARRIAGES, as a term, existed as early as 13th-century England when hands were bound together as part of a betrothal ceremony or at the signing of a marriage contract. In more recent centuries, it came to signify an "irregular or probationary marriage, contracted by the parties joining hands and agreeing to live together as man and wife according to ... common law."
MORGANATIC MARRIAGES originated in Germanic culture, as a means of recognizing marital unions between a person of high rank (usually the male) and one of significantly lesser rank. Children of a morganatic union were considered legitimate but could not legally inherit title or property from the higher-ranking parent.
LEFT-HANDED MARRIAGES was the common euphemism for morganatic marriages as the custom spread across Europe. The term came about when—instead of the traditional joining of right hands in troth—the groom would extend his left hand to the bride. However, that alternate term does carries a different connotation in the British Isles and its colonies. In English usage, the term more commonly referred to extramarital or otherwise unsanctioned unions.

 
---


SOURCES: Michel Quinion, "Morganatic," World Wide Words (http://www.worldwidewords.org/topicalwords/tw-mor1.htm : posted 19 February 2005). Also Noel C. Stevenson, Genealogical Evidence: A Guide to the Standard of Proof Relating to Pedigrees, Ancestry, Heirship, and Family History, rev. ed. (Laguna Hills, Calif.: Aegean Park Press, 1989), 85, for "Handfast Marriage."
PHOTO CREDIT: "Silhouettes of the bride and groom," CanStockPhoto (http://www.canstockphoto.com/images-photos/marriage.html#file_view.php?id=7831705 : downloaded 16 September 2014), uploaded by Mudryuk; used under license.