"Printed Primary Sources" & Naive Trust
11 December 2014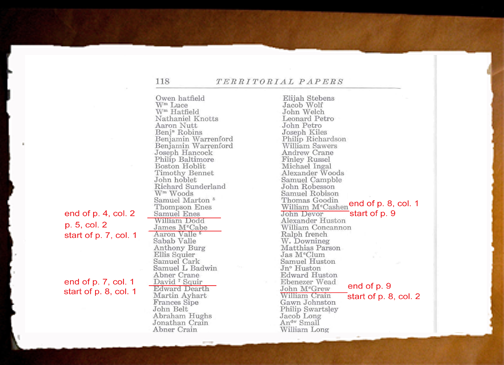 As researchers, we often are too trusting—especially when transcriptions are "officially" prepared (as with databases at websites of local, state, and national governments) or when they carry the imprimatur of an academic project (for example, any of the edited and published papers of early American presidents). We acknowledge the expertise of the project editors. We assume they have followed sound editing and transcribing principles. Should we?
Clarence Edwin Carter literally 'wrote the book' on historical editing, under the aegis of the U.S. National Archives with a foreword by the scholar who then held the post Archivist of the United States. Carter also edited a mammoth series that historical researchers have used for more than half a century: Territorial Papers of the United States. It is a classic among that genre of published, transcribed records that are known as "printed primary sources."
EE's QuickLesson 14, dissects one of those documents edited by Carter and published by the U.S. Government Printing Office. If you've ever scoffed at the need to examine original documents when printed copies are conveniently available, this dissection might change your mind.

 
---
PHOTO: Clarence Edwin Carter and John Porter Bloom, The Territorial Papers of the United States, 28 vols. (Washington: Government Printing Office, 1934–1975), vol. 3, The Territory Northwest of the River Ohio, 1787–1803, Continued (1934), 114–19.