Elizabeth Shown Mills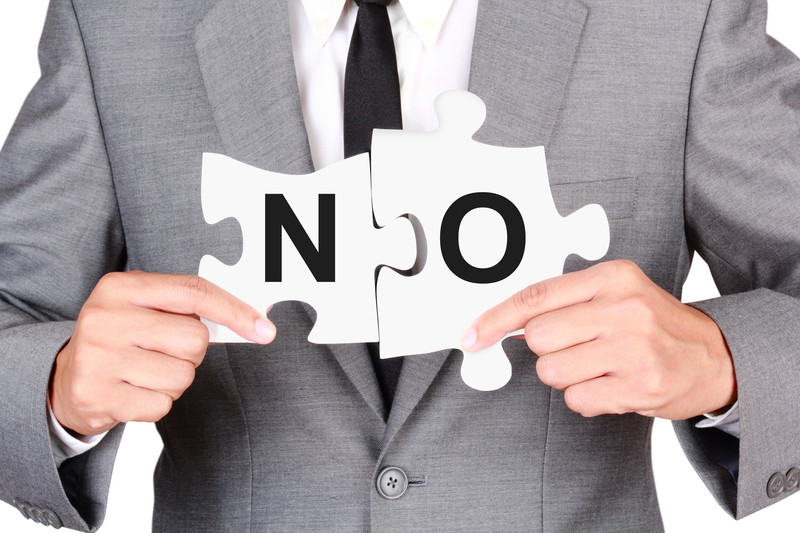 A record here, a record there, and we have a match. Or do we?
A researcher, in another forum, presented a problem. He is studying a couple I'll call Nathaniel Shew and Temperance James of  late seventeenth-century Plymouth. He has also found a couple named Nathaniel and Temperance Shew in late seventeenth-century Barnstable.  Same not-particularly-common names. Compatible dates. Can he assume, he asked, that they are one and the same?
Umhh, we ask. Have you thoroughly worked all surviving records of those two locales?
Of course, whenever any of us ask this question, the typical response is: Well, no. All records aren't online.
Okay. That's reality.  But here's another one: To prove identity we need more than just compatibility of names and date or place—or even, as another responder suggested, a pattern of migration between the two locales. We need thorough research, wherever the records might be. Using just what's published, on line or in print, may yield an answer we'd like to adopt but that doesn't mean we've solved our problem.
Think of it this way: If we bought a puzzle with a thousand pieces and then sat down to put it together, would we just scoop out a handful of those pieces, force them together, ignore the gaps, and say we've put together the puzzle? No. Our logic would be telling us that we can't put together the puzzle correctly without having all the pieces. Research works the same way.
Here's a tale of caution that illustrates perzactly why.
Some 25 years ago, I had a client with whom I worked on various thorny issues from Arkansas to North Carolina.  Eventually, he asked for help on one Nicholas Hunter of late seventeenth-century Nansemond County, Virginia. Notorious Nansemond. A black hole where few records survive.
We1 assembled all the relevant information we could scrape from the ashes of Nansemond's courthouse fires and from the leavings of Mother Nature and assorted vermin. The results left us with a family unit that might be much-too-briefly summarized this way:
William Hunter arrived in Virginia by 1674 but makes only one appearance (1685) across the next 20 years. He died prior to 1726. His first land grant in 1695 identifies him as a weaver. His family consisted of wife Rebecca [—?—], two children born 1667 or before (Nicholas and Sarah); and at least four children born after 1667 (William, Isaac, Robert and Alice). One Joan Hunter, whose name is coupled with him on various "importation rights," was likely a first wife or early daughter. A son or grandson was named Elisha. No birth registrations exist for any of the children of course. His offspring spread across the colony line into Chowan County, N.C.2
Meanwhile, in Sandwich, Massachusetts, researchers doing a "literature seach" of published materials found a family with some striking overlaps:
William Hunter, married about February 1679 Rebecca Besse. They registered three children there before 1682 (Elisha, William, and Alice) and then "disappeared." Rebecca is mentioned once more at Sandwich in 1693–94 as wife of "Goodman Hunter" (i.e., a title of respect, plus a last name). Two daughters ("Alce" and "Rebeckah") are said to be hers in the 1698 will of her mother. Of the three registered children, the fate of Elisha and William is unknown. The two daughters eventually married in Massachusetts (Alice to Job Randall, 1714; Rebecca to John Bumpus, 1723) and remained in the Rochester-Wareham area. One William Hunter—possibly the father or possibly the son—left a will in Scituate in 1719. In 1746, as an aged woman, the widowed Rebecca surfaced at Wareham where she was buried from a church attended by her known offspring and one Jonathan Hunter.3
Given the known traffic between the Massachusetts Bay colony and the coastal areas of  Virginia and North Carolina, could the two families be one and the same?  Three points suggest Yes.
The given names of children and their birth periods overlap between the two family units.

There is no conflict between known details from the two locales. When records exist for the family unit in one locale, they are concurrently absent from the records of the other locale.

Kin and associates of the Sandwich couple (Bumpus, Perry, Lowell, Gibbs, etc.) moved to Chowan Co., North Carolina, in the 1730s and interacted with offspring of the Nansemond William and Rebeca.
The possibility seems promising. However, before onsite research could be done in Massachusetts, our client's life took a different turn and the project was dropped.
By 2010, other Hunter researchers were proposing a different fate for the Sandwich family: In 1728, one William Hunter Sr." died in Prince George Co. Maryland, leaving a will in which he named "wife Rebecca," son William, and daughter Mary Piles.  Assuming this to be one and the same William, a family account was created and widely circulated. In this version, William and Rebecca (Besse) Hunter moved from Sandwich to Charles County, Maryland, by 1695, where William was called "gentleman,"  and then to Prince George County before 1728. (Or, alternatively, William and Rebecca moved from Sandwich to Plymouth where they were warned out in 1706 and then moved to Maryland.)[4]
Here's a novel thought: The name's the same doesn't mean the people are!
Across those twenty-five years, no (known) researcher had done the most essential task: thorough research in the local records of each known area of residence in Massachusetts to prove the fate of the Sandwich couple.
In 2011, my old friend contacted me again wanting to sort out these discrepancies. We engaged a skilled New England researcher, Melinde Lutz Byrne, who fully appreciates the value of thorough research. Among the records she consulted was the original of that Scituate will attributed to 1719.  From it, and the papers relevant to its probate, we learned the following:[5]
The "1719" will was actually drafted in 1715.

The testator was an unmarried mariner without children, but of legal age to make his will—i.e., born before 1794.  (In short, he was of age to be William Jr. but could not be William Sr. because he died without children.)

He named as his executor his father William and stipulated that, if his father predeceased him, then the executors should be his brothers Thomas and Jonathan.  (William Sr. was not called to serve in that role, suggesting that he had died in the interim.)
One half of his estate was to go to his father William and, after the father's death, to his mother Rebeckah."
The other half of his estate was to go to his brothers Thomas and Jonathan and his unmarried sister Rebeckah.

The will did not provide for the sister Alice who was, by that time, comfortably married to Job Randall.
Which William(s) and Rebecca are we dealing with in this will?
Yes, the William and Rebecca who lived in Scituate between1679–82 and the William and Rebecca of Virginia both had children named Alice and William. Both couples had offspring named Elisha. Yes, much migration occurred between coastal Massachusetts and coastal Virginia. Yes, the collateral offspring of the Massachusetts couple were friends, associates, and neighbors of the North Carolina offspring of the Virginia couple. And yes, the date of the will and its probate is compatible with the death period of William of Nansemond. However, William Jr. of Scituate would not have named as his executor an aged father who lived hundreds of miles away in a Southern colony.
On a different shore, William and Rebecca of Charles County, Maryland, are also eliminated from further consideration by this will. The William Sr. who died in Massachusetts between 1715 and 1719, leaving a widow Rebecca, cannot be the William who died in Maryland, leaving a widow Rebecca, in 1728.
The Scituate family of 1715–19 corresponds in all regards to the William and Rebecca Hunter who married at Sandwich in 1679. The widow Rebecca of Scituate, 1719, with sons Jonathan and Rebecca, is—beyond reasonable doubt—the widowed Rebecca buried 1746 at the Wareham church attended by her children Rebecca and Jonathan and by the Randall-Perry offspring of her daughter Alice (Hunter) Randall. This conclusion is supported by all other original records, for the relevant locales, that Byrne examined.6
The moral of this lesson:
There is, simply, no substitute for thorough research—consulting the original of every known record (or the nearest to it that survives) and combing every relevant record set.
It is seductively easy to do our research from published sources—particularly those we can now harvest easily on the Internet. When we glean only a few records and the the name and time frame are the same, it's easy to plug them together and assume we have "found our person."  What we reap, however, is likely to be a false solution or a problem that goes unsolved for decades.
---